Without mentioning the market leader, we'd like to introduce you to Ninja Shop, a fresh approach to selling online with WordPress.
Open source has a long history of e-commerce applications since the dawn of the dot com boom. In recent years, the popularity of WordPress has made it an attractive platform for e-commerce plugin developers. And now this includes Ninja Shop.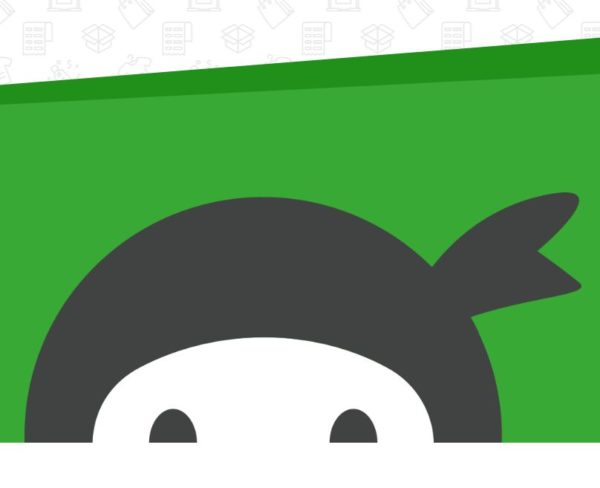 Ninja has an impressive arsenal
Ninja Shop takes a soup to nuts (or should we say star to nunchaku?) approach to e-commerce features by bundling everything into one subscription.
Without getting too deep into the specific features, with Ninja Shop you get the ability to:
Sell physical and digital products
Host unlimited products and transactions
Accept online and offline payments
Offer buy now and multi-cart purchases
Control shipping and sales tax
Create membership sites
Offer product variants
Sell subscriptions
Run flash sales and coupon promotions
As part of the regular plugin, which leads us to our next point…
The Ninja has focus (and one subscription fee)
All the "features" of of Ninja Shop are included as a set of plugins which are included in the standard subscription.
The subscription, dubbed "Ninja Shop Connect", includes all the add-ons which can be activated or deactivated in the Ninja Shop plugin dashboard.
Starting at 9USD per month, a Ninja Shop Connect subscription gives you access to all the features and add-ons with automatic and regular updates.
We say "starting" because the subscription fee does increase to $9+(0.9% of monthly revenue) when you start selling, but only after you reach $500 a month in revenue.
And, if you're worried about skyrocketing expenses, don't because the monthly fee is capped at $99 a month. Complete mindfulness!
Get started by stealth
Don't let all that talk about subscriptions distract you from sneakily installing Ninja Shop for free from your WordPress plugin dashboard.
Ninja Shop is like any other open source plugin, but if you're ruthless in your focus you will want to snatch a subscription for only $9 a month with Zen-like calm.
The subscription gives you all the features and access to support when you need it.
This new, unorthodox and agile approach to WordPress e-commerce by Ninja Shop might just be a real kick.
Be prepared for everything that comes your (online) way with Ninja Shop: https://getninjashop.com